Intro to Google Analytics
This tutorial assumes that your google analytics account is activated and connected to your website.
1. Head over to https://www.google.co.nz/analytics/
2. If you aren't already signed into your gmail account, click "SIGN IN" in the top right hand corner and select Google Analytics from the drop down and sign in.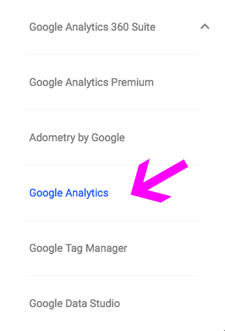 3. Scroll down to the website name, click on it, and then click on All Web Site Data.

4. In the top right hand corner you will see a date range for the last month. This shows data for the last month. If you want to see results from an earlier date, choose another date range and click "Apply".

5. In the left hand sidebar you will see a number of different options.
Real Time > Overview is how many people are on your site right now

Audience > Overview

is how many visits you page has got and how many unique visitors it has.
Audience > Geo > Location shows where in the world the visitors are coming from.
Acquisitions shows where the customers are coming from e.g. Organic Search is people who have found you on google's search engine through searching for a particular phrase or keyword. Referral is through other websites, e.g. they could be coming through from directories such as hotfrog or yellow. Direct are people typing your website directly into their web browser, so these people know your website address already. Social are people coming through social accounts such as facebook etc.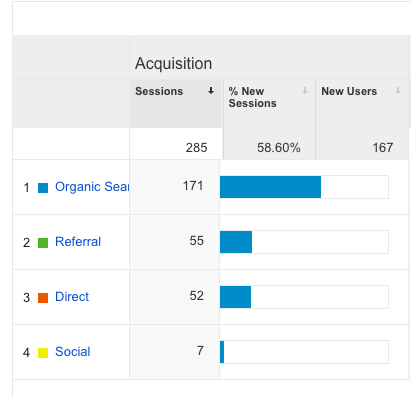 6. I've only covered the very basics here, for more in depth knowledge of google analytics take a watch of this video here.